Skin Diamond - Her Ass Is Mine (2023 | HD) (1.94 GB)
What starts out as a simple wrists behind the back tie turns into a experience in total control.
One moment she's on her knees and gagged, the next, she's rolled onto her stomach, hogtied and helpless with heels on and pussy spread.
Once her warm up is over, she's tied face down ass high in the air and bound tight so the flesh between her thighs will be extra sensitive for what's coming next.
Header: Her Ass Is Mine
Date: 2023
Duration: 00:35:15
Quality: HD
Format: MPEG-4
File Size: 1.94 GB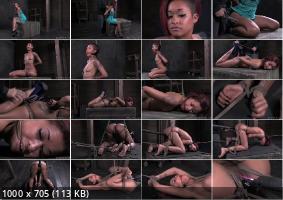 Download BDSM